OBB - VVS


"Serving Russia,the Arts
and Peace"
Oбщество Валери Вишневская
Москва
Санкт-Петербург

Valerie Vishnevskaya Society
OBB - VVS - Russian Armed Forces - Tribute Site



Welcome to the Russian Armed Forces Tribute Site

Добро пожаловать в Вооружённые Силы Российской Федерации
Hero of Russia, Major Oleg Zobov of the Airborne Troops

On 23 February, Russia celebrates Defenders of the Motherland Day.
This is one of our most meaningful holidays because soldiers and officers on active service often put their very lives on the line for their country.
This is the ultimate reflection of one's devotion and patriotism.
As Jesus Christ said,Greater love hath no man than this, that a man lay down his life for his friends.(John 15:13). (Voices of Russia)
October 3, 2008 - Kremlin News
Russian President Dmitry Medvedev sent a greeting to the participants in the commemorative evening devoted to the 80th anniversary of the Russian Army Academic Song and Dance Ensemble.

The greeting reads, in part: "Over the past decades your unique ensemble has rightfully won widespread fame and public acclaim. One of Russia's first military musical ensembles, you performed concerts at the front during the Great Patriotic War, inspiring our soldiers and officers and bringing us victory over the enemy. The current generation of aleksandrovtsev honourably continues this tradition and their art supports the Russian troops in their difficult military endeavours.

Today you repeatedly conquer prestigious venues with your inimitable performing style, effervescent temperament and perfect technique. And of course your art unites all those who sincerely love Russia and its rich culture".

The A. V. Alexandrov Russian army twice red-bannered academic song and dance ensemble is the largest artistic military ensemble in Russia.

The ensemble has more than two thousand pieces in its repertoire. They include folk songs and dances, military dances, sacred music, classical works by Russian and foreign composers and the masterpieces of world pop music.

The ensemble is world-famous thanks to its excellent voices, optimistic style of execution and tours through more than 70 countries around the world.
Russian Art - Culture - Heritage
Русскому Народу
"Russia will always remember this great Victory
and the great deeds of our fathers and grandfathers !
Like them we will selflessly defend the interests of our Motherland
Glory to you soldiers of the Great Patriotic War !

Glory to the victorious people ! - YPA !"
Aleksandrov Ensemble - Red Army Choir








Link:"Royal Russia"


VVS(OBB) - Valerie Vishnevskaya Society - Vladimir Vishnevsky - President

A Member of the RHIO (PMOH) Russian Heritage Intl Org - Moscow - Berlin - Jerusalem
Moscow 125009Ul.Bolshaya Sadovaya-Tverskaya 27- St.Petersburg 19 Bolshaya Monetnaya Ulitsa



Powered by WebRing.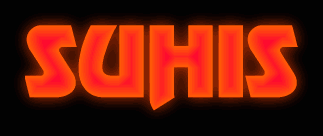 СУХИС - CCCP - CИO - Советское Историческое Общество - Москва
SUHIS CCCP-USSR - HISTORICAL & CULTURAL RESEARCH, INTL RELATIONS - PR - INTERNET MEDIA
RUSSIAN ARMY - PKKA-CA RED ARMY -WAR VETERANS - 1941 - 1945
RUSSIAN-CIS NATIONAL & INTERNATIONAL LIAISON - MOSCOW - BERLIN - JERUSALEM -OVERSEAS
Veterans of the Great Patriotic War 1941-1945
Ветеранов войны


Legal Disclaimer:Illustration - No responsibilty assumed for external links
All rights reserved - Moscow - St.Petersburg - Berlin 2011